IL GIARDINO DEI FRATI
the B&B of our Family
L'Osteria dei Frati in Roncofreddo, Ossteria! Trattoria con Pizza in Savignano sul Rubicone with Il Giardino dei Frati are the activities of the Family, to which we dedicate ourselves body and soul to satisfy the palates and minds of our Customers at the end of the evening ...
We are waiting for you!
Sergio, Manuela, Valentina, Giorgio and Laura.
Discover the Location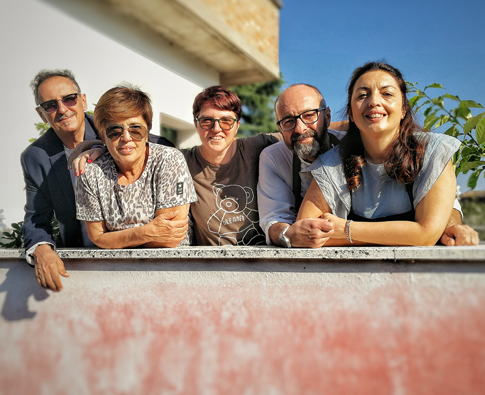 ARE YOU DISCOVERING NEARBY COUNTRIES?
in Savignano s/r goes to OSSTERIA!
We are in the Historic Center of Savignano s/r in a quiet area
The Kitchen is of Quality with Local Products at KM Zero
Ciro and his Pizza will conquer you
The selection of craft beers will amaze you
we are a stone's throw from the ancient Roman Bridge on the Rubicone
Sergio the Howner sometimes returns to be a Storyteller.

In Ossteria! Manuela makes sweets so good that the Bis is a normal thing ...

You can choose to sit inside or time allowing outside in a court full of details and tranquility.

Ciro makes pizzas with unique and delicious combinations because otherwise how can you convince you to come back?
ALL FOR ONE AND ONE FOR ALL
GO TO VISIT US
Whether you should EAT or STAY we are the Family for you!
Come relax and rest immersed in the hills and re-discover the beauty of taking it easy ...
A step away from Il Giardino dei Frati, a tavern full of history where feeling at home is easy!
A prolongation of Osteria dei Frati but with a citizen doing, where even Pizza peeks out ...